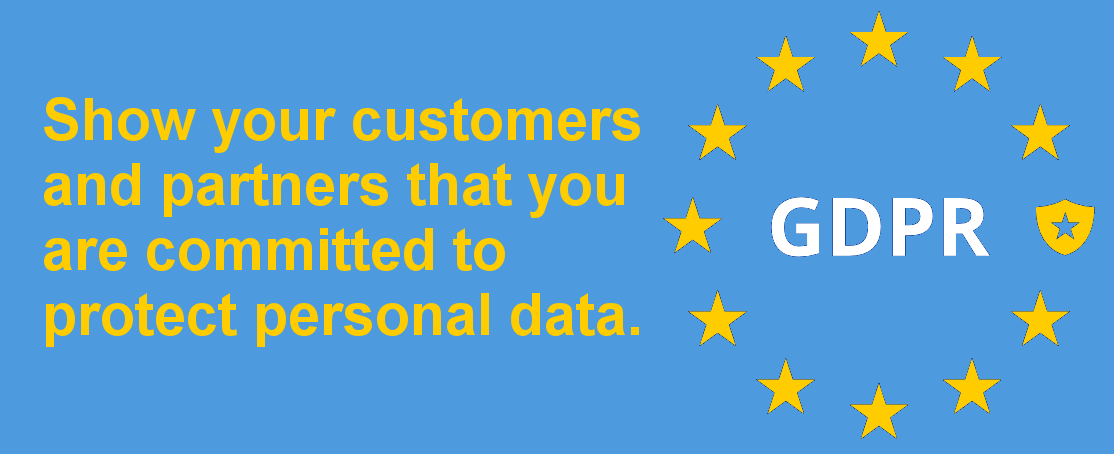 WHAT
Privacy Pact is the easiest tool for companies to express their commitment to respect and to abide by the European General Data Protection Regulation (GDPR) rules and principles, regardless of their location. It is contractually binding and Blockchain authenticated. It can be referred in your website to communicate your commitment. It is not a certification, but can be used to prepare a certification process such as EuroPrivacy.
HOW
After check, your commitment is published in our Registry and you can start using the Privacy Pact seal.
The service is provided against a minor registration fee for renewable periods.
WHY
Companies processing personal data from the European Union must commit to respect the GDPR. Any transfers of personal data outside of the EU territory are conditioned to the respect of GDPR core principles (Art. 44) and data controllers "shall use only processors providing sufficient guarantees to implement appropriate technical and organisational measures in such a manner that processing will meet the requirements of this Regulation and ensure the protection of the rights of the data subject." (Art. 28)

WHO
Privacy Pact has been developed through the H2020 European research programme (Privacy Flag and Anastacia) with financial support from the European Commission and Switzerland. It is overviewed by legal experts and administratively managed by the European Center for Certification and Privacy (ECCP) based in Luxembourg.
Don't miss the opportunity to show your GDPR commitment!
For further information, please read the Terms and Conditions page.